About The Band
Orkestar RTW is a five-piece band based in Seattle, Washington that started in 1987 as the house band for the Radost Folk Ensemble.  Named in the tradition of post-World War II Balkan radio and television house bands (such as Orkestar Radio-Televizije Beograd), Orkestar RTW (Radio-Televizije Washington) plays the music of those bands, primarily traditional dance and folk music from the countries of Bulgaria, Macedonia, and Serbia.
Members of the Band
Ronald Long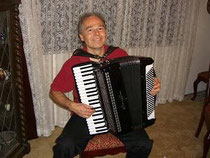 Founding member of Orkestar RTW, musical inspiration and the one completely indispensible member of the band, Prince Ronald the Inaudible has been playing accordion since he was just a pup.  Ronald met his wife while playing accordion in a German restaurant in Palo Alto.
Lizzy Pedersen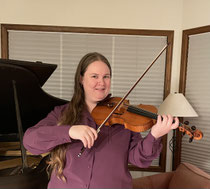 Lizzy joined Orkestar RTW in 2022. She fell in love with Balkan dance when she was in 7th grade. Later, she combined her skill on the violin with her love of Balkan music, playing in Kafana Republik from 2011-2013. She earned her music degree from the University of Colorado Boulder, and has been teaching private violin lessons and freelancing, playing with orchestras such as Northwest Sinfonietta, SMCO, and NOCCO. A Woodinville native, Lizzy has returned home.
Jana Rickel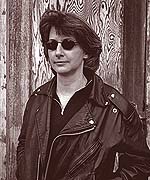 Founding member of Orkrestar RTW, Jana brings her extensive field research, international teaching and performance experience to the band.  She currently directs Zakuska (a Seattle-based Balkan singing group) and has performed with Balkanarama.  Jana also teaches for the Seattle Balkan Dancers.
Teodora Dimitrova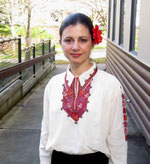 Tedy joined Orkestar RTW in 2011.  She is from Bulgaria and discovered the magic of Bulgarian folklore music when she was little, listening to her mother sing at home. Her interest in the music brought her to the "Philip Kutev" School of Music in Kotel, where she studied singing and tambura. After graduation she participated with the school choir and eventually became a piano instructor and assistant director of a choir at Elhovo.  Tedy moved to Lynnwood in 2007, were she now works as a piano instructor and participates in after-school programs with various schools in the Seattle area. She is very happy to have found Orkestar RTW, and to be able to continue to demonstrate the beauty of Bulgarian folk music.
Tim McCormack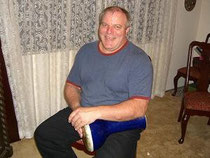 Coffee is his life. 
Drumming is his passion.
The Beginnings
Seattle, circa 1987.  Several of the key musicians who provided music for the Radost Folk Ensemble were leaving town in the coming year.  Three individuals who were current members of the Ensemble (Tom Deering, Ronald Long & Steve Shadle) proposed the creation of a music ensemble which would be the musical component of Radost.  Four bands were formed from the twenty-five musicians that met in Ronald's Wallingford living room: a bluegrass string band, a 15-person bitov traditional instrument ensemble, A Croatian tamburica band and a Balkan modern instrument band (which would eventually become Orkestar RTW).  Collectively, these bands were known as the Radost Folk Orchestra.
As typical of bands, things started with great enthusiasm and some really great music came out of those groups.  But people have lives, priorities change, and personalities and abilities work (and don't work) together.  By 1990 there was a core of around ten musicians that were still playing with Radost and the grouping that had the most cohesion was the five-person modern instrument band.  In the summer of 1990, Ronald (with his wife and two young children) moved to Germany while Steve moved to our nation's capital for a new job.  The Radost Folk Orchestra was no more.
A New Name
Ronald returned to Seattle in 1992 but, with a young family, did not have a lot of spare time to devote to music.  Steve visited occasionally over the following three years and on these occasions, Ronald, Steve & Tom would get together and usually ended up playing for the Friday night Balkan folk dancers.  Steve was playing with the Washington, DC-based BAMCO (Balkan-American Music Company) and Tom was drumming with various musicians for Radost performances, so everyone was more or less keeping a hand in music and taking advantage of what opportunities they could to play together.
With Steve's return to Seattle in 1995, the core of the group was reunited and (with David Hirsch/bass and Jana Rickel/tambura) the Radost Folk Orchestra was back.  But things were not happy in Radost-land and the band felt they needed an identity distinct from "the band that plays music for Radost dancers."  As we talked about the music we were drawn to, we realized much of it was taken from Balkanton and Jugoton records of the 1960s and 1970s, many of them of radio/television station house bands (Orkestar Radio-Televizije Skopje, Orkestar Radio-Televizije Beograd).
Thus, the name Orkestar Radio-Televizije...?  But what would that place be?  Seattle didn't quite have the right sound.  Then someone (at the end of an especially long rehearsal) suggested we use Wallingford.  Local name (we had no high aspirations at the time), silly sounding and better yet, there's no equivalent of the letter W in slavic languages, so it would confuse people even more.  Perfect!!  And thus Orkestar Radio-Televizije Wallingford was born.  The consequence of this decision was that it was a mouthful for most Americans, so it was shortened to Orkestar RTW (our official name).  The name plagues us to this day, as we are usually referred to by the industrial-sounding RTW or unfortunately (on occasion) TRW.  Time has also changed the W.  For a period of time we were Orkestar Radio-Televizije Woodinville ("Bringing the best of Balkan music to the residents of North King County since 1987").  With our current membership now spread from Ballard to Everett, we figured the W now stands for Washington.